Where are our seniors going? In-state
Hang on for a minute...we're trying to find some more stories you might like.
Every year in our print Senior Edition we have a map to show where seniors will be attending the next year. This year, due to the timing of publication, it was incomplete. Here is a complete list of where RJR seniors are going to college in North Carolina.
Appalachian State University
Sumi Giri, David Mittleman, Elizabeth Norman, KC Ogburn, Amelia Rhodes, Ally Shelton, Kasey Talbert
Belmont Abbey College
Essence Sumner
Bennett College
C-Mecca Reddick
Brevard College
Maggie Frail, Adan Gallardo-Ortiz
Caldwell Community College
Ashlea Taylor
Chowan University
Jocobie Williams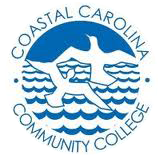 Coastal Carolina Community College
Sheila Larant
Davidson College
Ryan Eisner, Emma Jones
Duke University
Ben Smith
East Carolina University
Emily Edwards, Jasmine Gomez, Daniel Havens, Matthew Heyden, Isabelle Moccia
Elon University
Megan Curling, William Fulton
Fayetteville State College
Atouria Boston
Fayetteville Tech Community College
Justin Fulton
Forsyth Tech Community College
Kenneth Alexander, Jeremy Alverez, Chloe Baker, Servando Basillo, Christian Benedictos, Stephanie Binns, Mya Brooks, Dementrus Burns, Ahmad Byrd, Brian Carter, Ieasha Christopher, Kira Dunlap, Robert Edwards, Fatima Francisco, Taekwan Franklin, James Elliot, Sean Glass, Derreona Gray, Jerimiah Grimes, Taiwan Harper, Damien Hayes, Ha Ho Daniel Irwin, Jennifer Jacobo, Iesha Jah, Ben James, Skylar Keaton, Phayh Mar, Machozi Masoka, Baw Meh, Prey Mh, Soe Meh, Scarlet Meza-De, Mar Mo, Samina Moses, Stevie Raptis, Hannah Reece, Kianna Rhodes, Isabel Savaiinaea, Jarred Slozer, Joshua Slozer, Gaddy Solano, Jacquline Soriano, Caleb Thompson, Oswald Torralba, Jessie Urbina, William Walker, Joshua Walker, Equire Williams, Tatiana Williams, Carlos Williamson, JaNyia Williamson, Khieg Win
Guilford College
Harry Capizzi, Ann Holzwarth, Elijah Knight
Guilford Tech Community College
Sydney Gortman
High Point University
Zach Brown, Allie Poovey
Johnson C Smith University
Anayjah Bullard, Tocobie Cofield, Denaje Frasier, Te'Esscence Ridgill, Nihykeara Robinson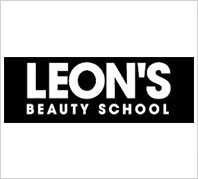 Leons Beauty School
Marie Brewer
Livingstone College
Johntae Jorell, Lloyd Archie, Nay'e Barker, Arianna Sykes
North Carolina A&T
Ciyah Ford, Z'Quaje Johnson, Corey Kimbrough, Kristen Leak,
Nasir McDaniel-Moore, Sophie Meadows, Tamina Roberts, Jayla Transou, Xavier Webster, Joe White, Tamara Williams
North Carolina Central University
Jara Fulton, Brianna Harper, Jordyn Reid, Taniya Robbins, Corian Robinson, Destiny Styles, Deneisha Wilson, Tianna Wilson
NC State University
Hattie Altman, Sarah Altman, Sarah Francis Dillon, Harris Gregg, Alexis Hurley, Helena Jolly, Zoe Spanos, Kennedy Vest, Mary Canford Yates
Piedmont International
Kevin Hernandez
Salem College
Lee Meh, Makayla Patterson, Lacey Wood
UNC Asheville
Nyah Hairston
UNC Chapel Hill
Alex Brooker, Eliza Carlton, Will Crowley, Caroline Harris, Max Henneberg, Chelsea Hignite, Emily Matthews, Morgan Nottke, Elizabeth Orr, Warren Quadand, Tyrese Smith, Wills Woodruff, Elizabeth Youseff
UNC Charlotte
Jada Jones, Johnah Peebles, Kelsey Romney, Danny Saucedo, Manisa Vongalath, Malcolm Walters
UNC Greensboro
Alex Buchanan, Sam Cashwell, Natasha Dell, Taylor Germain, Ashley Hyatt, Thomas Johnson, Brittney Kimbrough, Jeda Lee, Katie Meres, Macey Mesquiti, Evan Peting, Alyssa Saucier, Lucas Shields, Marissa Slozer, Serena Weeks, Jayda White-Bey
UNC Pembroke
UNC at Pembroke
Ariana Daniels, Hailey Willard
UNC Wilmington
Anthony Bridges, Ian Creech, Jackson Davis, Hayden Jennings, John Paynter, Sully Shore, James Slawter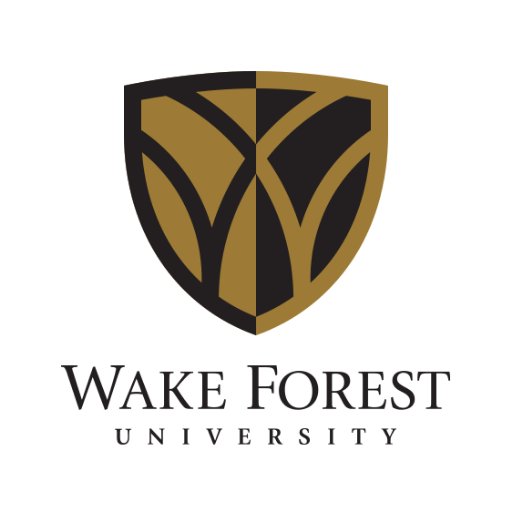 Wake Forest University
Isaac Anthony, Strode Blanchard, Ian Davis-Huie, Lydia Evans, Ellie Grubbs, Marlo Kirk, Kalynn Knox, Jordan Knudsen, Lily Reed, Kelly Templeton, Nancy White, Olivia Wright
Western Carolina
Juan Acosta, Chase Shore
William Peace University
Duston Thelen
Wingate University
Citlalit Jimenez
Winston Salem State University
Te'Rayia Archie, Amaya Jones